Purchase Eco Tabs™ products conveniently through our secure online shop Prices
All our products are non-hazardous and environmentally friendly.
For all applications, apart from domestic, we highly recommend that first time customers contact our sales team before placing an order. Dosage requirements vary from application to application and is determined by the level of pollution, volume and temperature. Our sales team will gladly assist and recommend dosage rates required to ensure best possible solutions.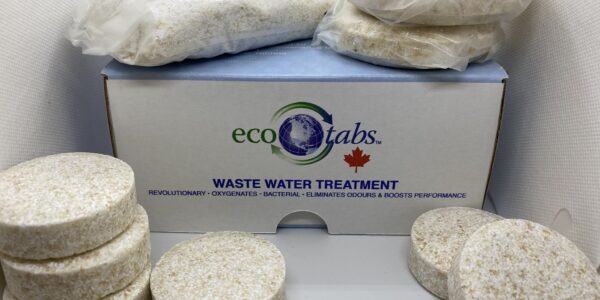 Septic tank combo contains everything in the Cleanout pack plus SIX septic tablets for monthly maintenance. Cleanout Pack includes:  2 Large Tablets plus Eco Shock Sachet 250g
Add to cart